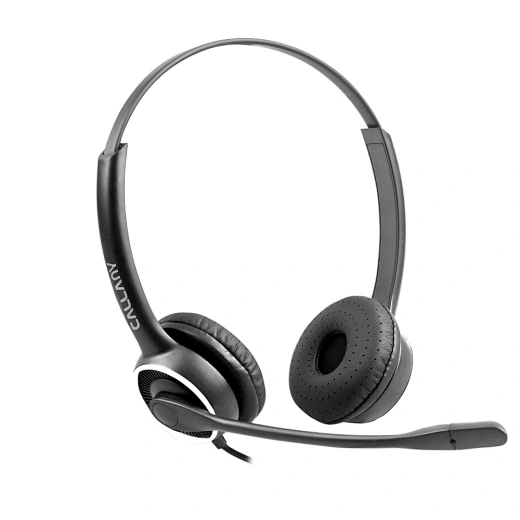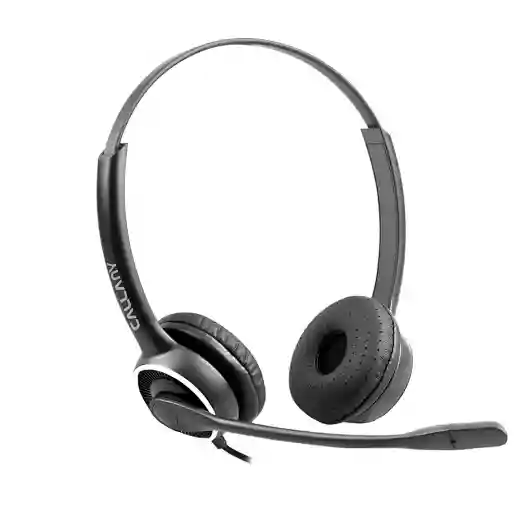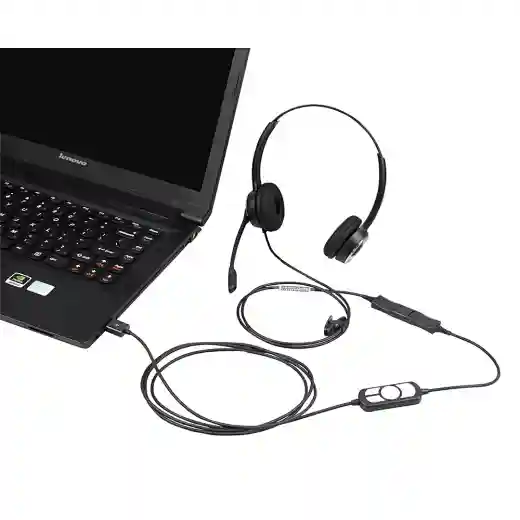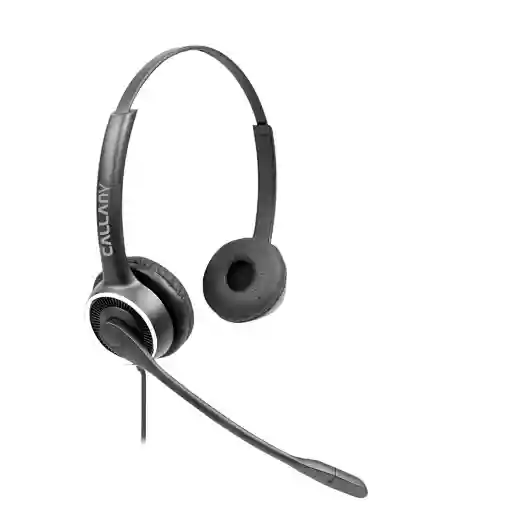 VH561D
Place of Origin:Guangdong, China
Brand Name:CHEETA
Model Number:VH561D
Type:headset
Voice Mail:NO
Telephone Type:USB Headset
corded:Yes
Material:Brand New ABS
Size:14*19.2*3.9 cm
N.W:0.175 KG
Package:Color Giftbox
Certificate:CE RoHS FCC
Warranty:1 year or 0.3% Spare Parts
Color:Optional
Application:Home, Hotel, Office, Reception, Ship, Airport
Call center headset with RJ45 or RJ11 connector for office workers

1. 16 years OEM experience

2. More than 200 own models for selection

3. Facory direct sale, quality guranteed

4. More than 8 years exportation experience, better service provided



Specs:

1. Microphone voice can be adjustable with excellent acoustics
2. Stainless steel arm, can be bent, not easily broken
3. Suitable to wear and free expansion
4. Considerate design, supper light
5. Handset can be adjusted 330 degree, you can find most suitable position to wear
6. International standards for hearing protection(Less than 118db)
7. Hands free
8. Professional microphone, more stable and durable



Packing details:

U N S: 14*19.2*3.9 CM
C T N: 33.5*21*39.5 CM
QTY/CTN: 20 PCS
N G : 3.5 KG
G W : 4.3 KG



Cheeta factory:

1. We have more than 16 years telephone manuafcturing experience

2. Our factory area is around 3000m2

3. We have 3 production lines,we can manage 5 production lines at busy season

4. We can make 4500-5000pcs normal telephone everyday

5. We have 5 people's engineer team,we can make your country standard circuit



Quality control:

1,we follow international AQL1-1.5 quality standard

2,we control quality from raw material till whole telephone set inspection,whole progress quality control

3,customer inspector and 3rd parties quality inspection are welcome

4,we can make many country's quality standard making telephone upon your need,CE & ROHS & REACH & TBR21,TBR38 & A-TICK all ok



Trade Terms:

1. Payment: 30% deposit,70% balance before shipment.

2. Production lead time: 25--30 days after order confirm

3. Sample can be sent out in 3-5 d
Place of Origin:Guangdong, China
Brand Name:CHEETA
Model Number:VH561D
Type:headset
Voice Mail:NO
Telephone Type:USB Headset
corded:Yes
Material:Brand New ABS
Size:14*19.2*3.9 cm
N.W:0.175 KG
Package:Color Giftbox
Certificate:CE RoHS FCC
Warranty:1 year or 0.3% Spare Parts
Color:Optional
Application:Home, Hotel, Office, Reception, Ship, Airport
Call center headset with RJ45 or RJ11 connector for office workers
1. 16 years OEM experience
2. More than 200 own models for selection
3. Facory direct sale, quality guranteed
4. More than 8 years exportation experience, better service provided
Specs:
1. Microphone voice can be adjustable with excellent acoustics
2. Stainless steel arm, can be bent, not easily broken
3. Suitable to wear and free expansion
4. Considerate design, supper light
5. Handset can be adjusted 330 degree, you can find most suitable position to wear
6. International standards for hearing protection(Less than 118db)
7. Hands free
8. Professional microphone, more stable and durable
Packing details:
U N S: 14*19.2*3.9 CM
C T N: 33.5*21*39.5 CM
QTY/CTN: 20 PCS
N G : 3.5 KG
G W : 4.3 KG
Cheeta factory:
1. We have more than 16 years telephone manuafcturing experience
2. Our factory area is around 3000m2
3. We have 3 production lines,we can manage 5 production lines at busy season
4. We can make 4500-5000pcs normal telephone everyday
5. We have 5 people's engineer team,we can make your country standard circuit
Quality control:
1,we follow international AQL1-1.5 quality standard
2,we control quality from raw material till whole telephone set inspection,whole progress quality control
3,customer inspector and 3rd parties quality inspection are welcome
4,we can make many country's quality standard making telephone upon your need,CE & ROHS & REACH & TBR21,TBR38 & A-TICK all ok
Trade Terms:
1. Payment: 30% deposit,70% balance before shipment.
2. Production lead time: 25--30 days after order confirm
3. Sample can be sent out in 3-5 days
4. Loading port: Shenzhen,China
5. Price based on order quantity,bigger order,better price