How to choose the right hearing aid for the elderly?
2022-09-23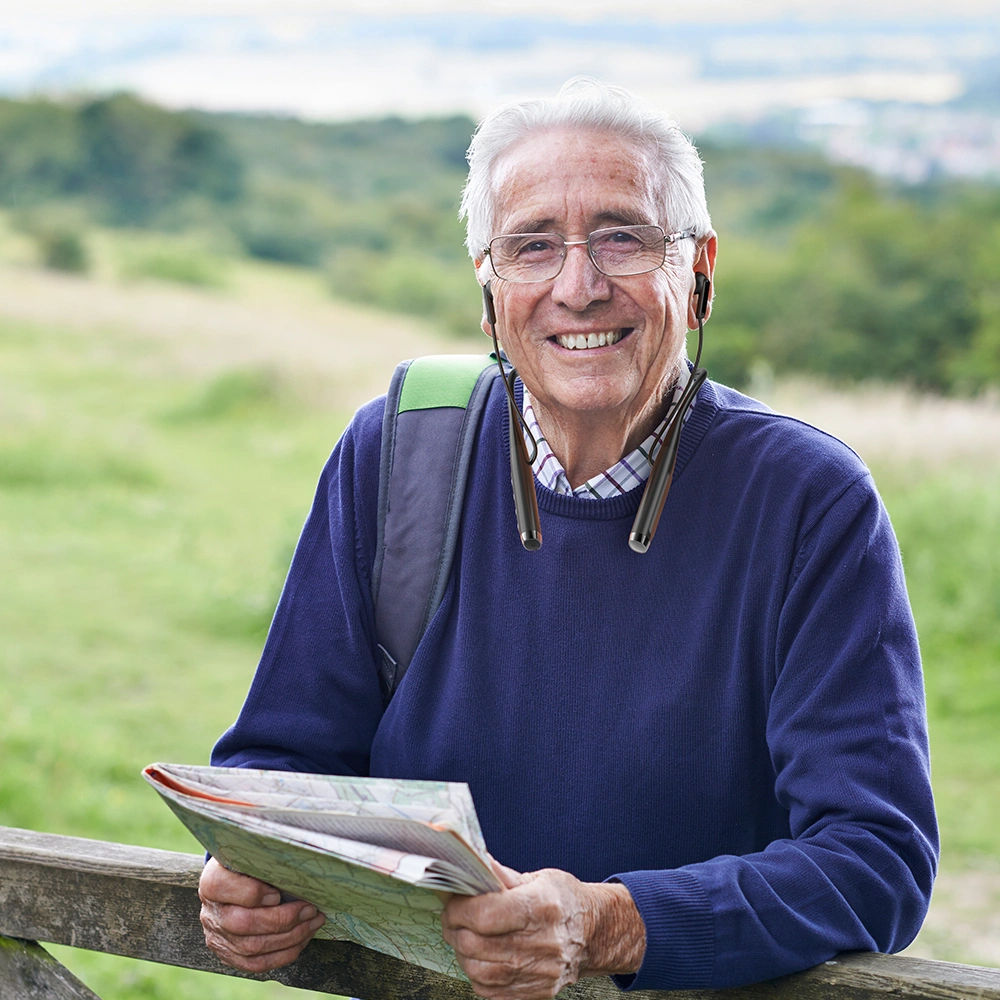 How to correctly choose hearing aids for the elderly? For the elderly, hearing aids are not ordinary commodities that can be judged and selected by themselves. Many people are concerned about "what brand of hearing aids do you sell?", "where are they made?", "how much is a hearing aid?" "how much is the cheapest?" "is there any hearing aids near our house?"

Based on this idea, many elderly people will encounter such and other problems in the actual selection of hearing aids, resulting in frustration, and finally give up because they cannot achieve the ideal wearing effect of hearing aids, and they will not use hearing aids after buying them.

So, how can the elderly not take detours and successfully buy hearing aids?

There will never be a best hearing aid! The most expensive hearing aids are not necessarily the best! But be sure to choose a hearing aid that works best for you. Hearing aids that are suitable for others may not be suitable for your hearing and daily needs. The same hearing aids work well for others, but you may not be able to hear clearly when you wear them.

Professional medical fitting is more important than the brand of hearing aids! Accurately judging the hearing characteristics and needs of a specific patient and adjusting the appropriate hearing aid to the best state for the patient are the prerequisites for successful hearing aid matching. Professionals need to address the individual issues of hearing aid wearing to ensure patient wearing comfort and listening clarity.

The hearing characteristics of neural deafness and hearing degeneration in the elderly determine that hearing aids with low technical content will cause some unsolvable problems in the subsequent use. In the selection of hearing aids, we must consider the daily needs of the elderly in the future, and we cannot blindly pursue low prices. Otherwise, after buying hearing aids, due to the limitations of hearing aid functions, satisfactory wearing effects will not be achieved.

The reasonable expectations of patients and their families, and adherence to scientific wearing are very important. Some patients will experience some discomfort in the early stage of wearing. On the one hand, the dispenser needs to minimize this problem, and more importantly, the patient himself should insist on actively wearing it every day, listen carefully, and the family can also actively supervise And cooperation, after a month or two of hard work, you can usually go through the adaptation period smoothly. Don't give up easily in the initial wearing! "Where's your hearing aid? Put it on." This is the opening remarks made by the boss of one of my patients, before speaking to him every day after the hearing aid was fitted. It turns out that this method is very simple and effective for the patient to adapt to the hearing aid.